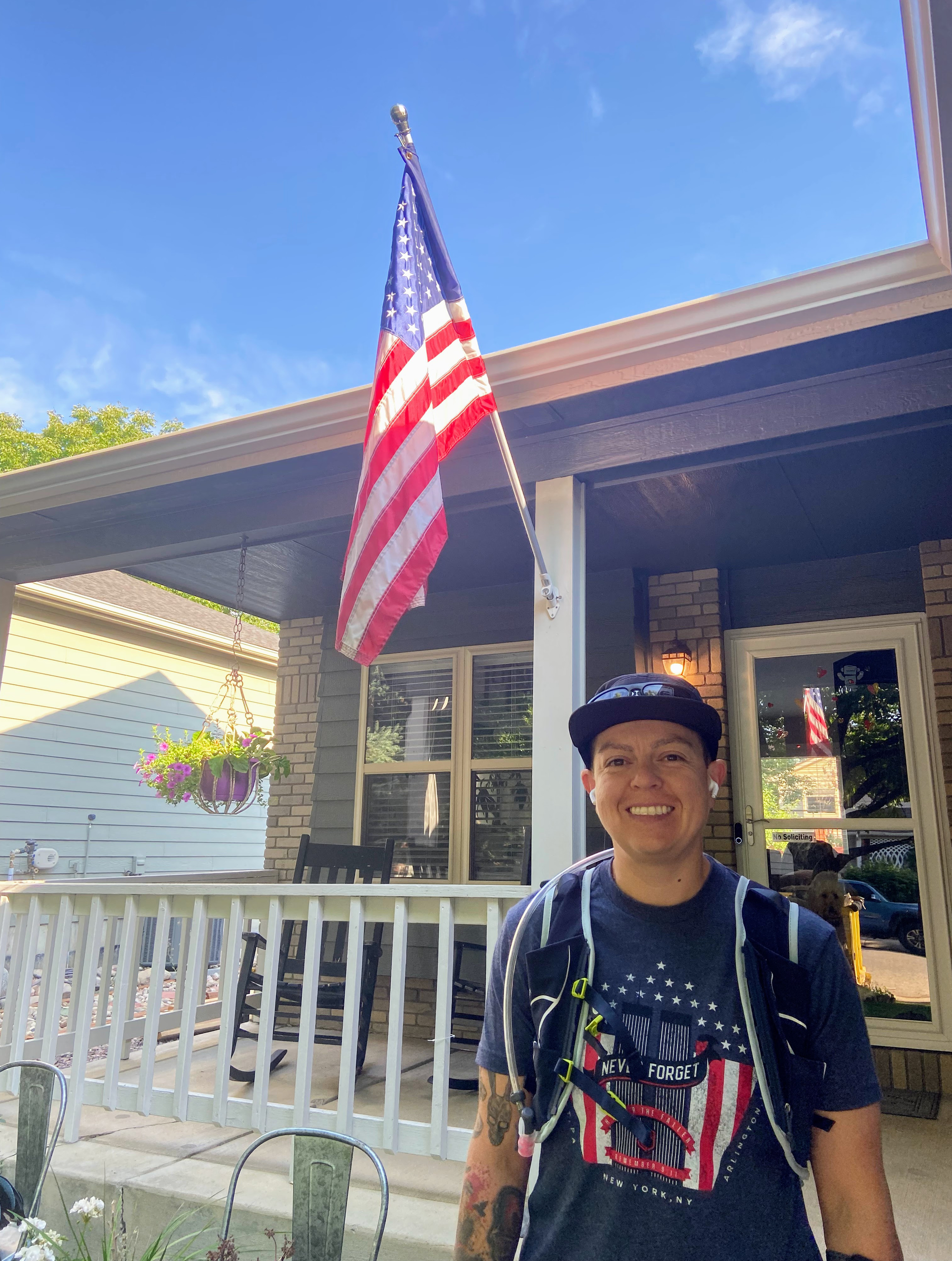 Tiffany K. - Writer
Jamie Cardenas
Veteran, U.S Navy & Volunteer Firefighter, Crystal Lakes Fire Department
Jamie is so passionate about what Health4Heroes does, she has volunteered to take it one step further as a member and become Health4Heroes' first ever Ambassador!
No member is required to become an ambassador—or even to volunteer for Health4Heroes—but when a member is especially affected by Health4Heroes, or they wish to stretch themselves a little more, like Jamie, then they can be an ambassador. Ambassadors volunteer their time to help lead community-building events for Health4Heroes members. Community-building events could be group socials, service projects, outdoor fitness activities or any other wellness activity that interests the ambassador. Additionally, ambassadors will help spread the word to other law enforcement officers, fire fighters, emergency responders and military veterans about all that Health4Heroes offers.
After a life spent in community service as a veteran in the U.S. Navy and then as a Crystal Lakes Volunteer Firefighter, Jamie first connected with Nicholas Dunagan, the Health4Heroes CEO, in his previous role within the Veteran Service Organization community. When Dunagan joined forces with Co-Founder Mary Scott in 2020 to serve a broader group of service members, Health4Heroes was launched, and Jamie quickly joined.
Jamie says she loves the mission of Health4Heroes and the groups it supports. In her time as a military veteran and volunteer firefighter, she has continued to see that these groups of people—so generally self-sacrificial in nature—often struggle to reach out for help for themselves or to take the best care of themselves that they can. Veterans and First Responders need the camaraderie of fitness and mental health, and Health4Heroes encourages that in its members. She is passionate about helping to forge connections between the people in this group who struggle. Through Health4Heroes she hopes to see stronger connections for herself and other community servants like her.