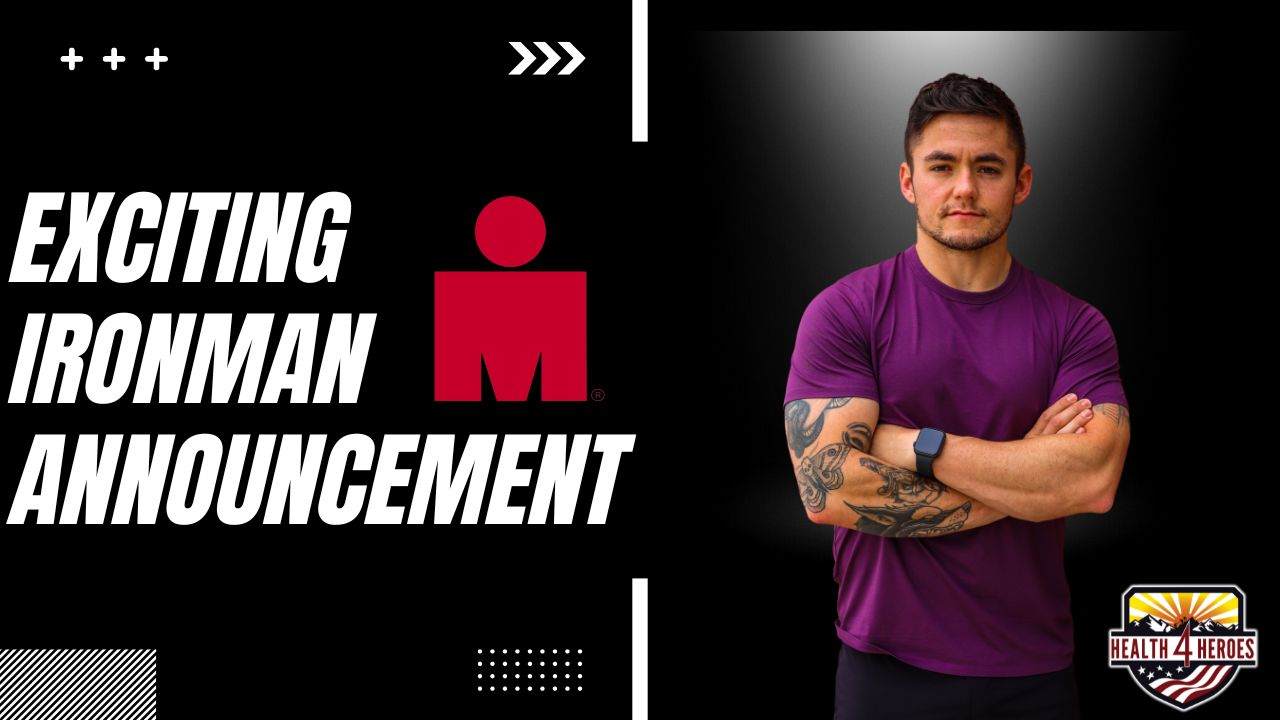 A Northern Colorado Veteran will compete in the upcoming IRONMAN North American Championship in Des Moines, Iowa on Sunday June 12th. Clayton Foster, U.S.A.F Veteran has registered for his first ever Triathlon to push his mental and physical limits while raising awareness for the mission of Health4Heroes. Watch this brief video and hear more about this from Clayton himself.
" I am beyond grateful to have the opportunity to give back to other veterans and first-responders, and to support an organization like Health4Heroes. My hope is that by stepping way out of my comfort zone and signing up for my first IRONMAN (and first triathlon, for that matter), that I can help bring awareness to what a significant impact leading a healthy and fit lifestyle can have on every aspect of life, and how powerful it can be to take command of your health and fitness -- especially for veterans and first-responders."
What to Expect: Over the next month leading up to race day, Clayton will be sharing a variety of content related to health & fitness, IRONMAN training, Health4Heroes, mental health, and more. Be sure to follow his Instagram so you can stay up to date on all his training efforts.
Clayton is a Health & Fitness coach with years of experience supporting the growth of his clients. We are so excited to root him on during his training here in Colorado and look forward to hearing about his race day performance. Want to support Clayton's fundraising efforts? Follow the button below to make a tax deductible donation to Health4Heroes.
FOLLOW CLAYTON'S INSTAGRAM SUPPORT CLAYTON'S FUNDRAISER
#IRONMANfoster #Veteran #FirstResponder #Health4Heroes #TakeCommandOfYourHealth